Senior Support Manager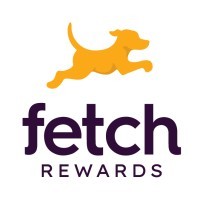 Fetch Rewards
Customer Service
Remote
Posted on Saturday, April 29, 2023
What we're building and why we're building it.
There's a reason Fetch is ranked top 10 in Shopping in the App Store. Every day, millions of people earn Fetch Points buying brands they love. From the grocery aisle to the drive-through, Fetch makes saving money fun. We're more than just a build-first tech unicorn. We're a revolutionary shopping platform where brands and consumers come together for a loyalty-driving, points-exploding, money-saving party.
Join a fast-growing, founder-led technology company that's still only in its early innings. Ranked one of America's Best Startup Employers by Forbes two years in a row, Fetch is building a people-first culture rooted in trust and accountability. How do we do it? By empowering employees to think big, challenge ideas, and find new ways to bring the fun to Fetch. So what are you waiting for? Apply to join our rocketship today!
Fetch is an equal employment opportunity employer.
Fetch Rewards is searching for an extraordinary Senior Support Manager to take our customer support team to new heights. As a key leader in our organization, you will be at the forefront of driving excellence in service and fostering a culture of continuous growth and improvement.
This is your chance to make a significant impact in a rapidly growing company, while collaborating closely with the VP of Support Operations and other Managers, providing insight and guidance to Support Supervisors and their teams.
The Role:
The Senior Support Manager role is responsible for the success of a team of Supervisors leading individual teams of customer service professionals, and smooth operation of the support team as a whole. You will demonstrate assertive leadership in identifying opportunities for improvement, helping Supervisors navigate through challenges, and supporting the growth and evolution of the support team. You will be a trusted confidante of the VP of Support Operations and other Managers, building close relationships with your Supervisors and their individual team members while providing timely and effective communication to leadership and team members on trends, changes, and status reports. You will have high visibility across the entire support team and will be counted on for providing encouragement and building morale on a daily basis. You will be relied on for leadership decisions and demonstrate outstanding professional judgment while using your business acumen to ensure that the Support team's goals and achievements align with Fetch's overall priorities and vision.


Schedule: First shift Monday through Friday with occasional weekends.
Primary Responsibilities:
Provide strategic guidance and planning to allow the team to successfully prepare for future opportunities and needs

Interview, hire, train, and manage a team of Support Supervisors and ensure consistently high performance in their leadership of their teams

Help your teams drive performance as measured by existing key performance indicators on productivity and quality, while identifying new KPI's that may be useful for improving individual and team performance

Proactively diagnose issues affecting team performance or Fetch user experience and drive solutions for rapid resolution

Maintain a high profile across the support team, driving positivity, energy, and urgency throughout all roles, responsibilities, and schedules

Develop, implement, maintain, and improve systems/tools and best practices that will help the Fetch support team grow and scale efficiently with our user base.

Engage with other teams across the company such as People Ops, Finance, and Engineering to help facilitate changes

Conduct quarterly evaluations for each Supervisor and assist Supervisors with career development and growth opportunities.

Work with Supervisors and other Managers to plan & execute team engagement activities.

Oversee various projects and initiatives led by Supervisors to ensure effective implementation and alignment

Ensure that escalated issues from our are handled appropriately, whether from Fetch users or team members
We know we're both succeeding when:
Each member of the team is motivated by your leadership, and your Supervisors' teams are operating at a high levels of productivity, quality, and efficiency

The support team is meeting our standards for response times

Opportunities for improvement are frequently being identified and changes are proposed, planned, tested, evaluated,and implemented

Data and reporting is being leveraged to make highly informed decisions

Team turnover is minimized and your teams maintain positive morale and high energy levels

You find yourself excited to promote and tell people through social media outlets about the app, the company and what we are building.
Salary:
$110,000 - $135,000 + Equity
*Can discuss based on experience.
Skills and experience we believe you will need for this position:
Ability to effectively communicate performance expectations to your Supervisors and be accountable for their success

Ability to have difficult conversations as needed and coach Supervisors on having difficult conversations with their team members

Ability to connect with individuals throughout the team via skip level meetings and other collaborations

Strong data analytics capabilities to identify sources of information that can drive decision making

Experience in a rapidly changing environment and the ability to adapt and problem solve

Strong communication skills to manage relationships and work with technical staff as well as other stakeholders

Ability to manage your time effectively and coach your team for success

Manage a rapidly growing & changing team

You possess a team mentality and enjoy getting your hands dirty and diving into the weeds

Experience in a rapidly growing company or team

7+ years team leadership experience

5+ years in customer support
At Fetch, we'll give you the tools to feel healthy, happy and secure through
Stock Options for everyone
401k Match:

Dollar-for-dollar match up to 4%.

Benefits for humans and pets

: We offer comprehensive medical, dental and vision plans for everyone including your pets.

Continuing Education

: Fetch provides ten thousand per year in education reimbursement.

Employee Resource Groups

: Take part in employee-led groups that are centered around fostering a diverse and inclusive workplace through events, dialogue and advocacy. The ERGs participate in our Inclusion Council with members of executive leadership.

Paid Time Off:

On top of our flexible PTO, Fetch observes 9 paid holidays, including Juneteenth and Indigenous People's Day, as well as our year-end week-long break.

Robust Leave Policies:

18 weeks of paid parental leave for primary caregivers, 12 weeks for secondary caregivers, and a flexible return to work schedule.