Photo Studio Producer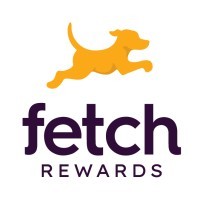 Fetch Rewards
Madison, WI, USA
Posted on Friday, May 12, 2023
What we're building and why we're building it.
There's a reason Fetch is ranked top 10 in Shopping in the App Store. Every day, millions of people earn Fetch Points buying brands they love. From the grocery aisle to the drive-through, Fetch makes saving money fun. We're more than just a build-first tech unicorn. We're a revolutionary shopping platform where brands and consumers come together for a loyalty-driving, points-exploding, money-saving party.
Join a fast-growing, founder-led technology company that's still only in its early innings. Ranked one of America's Best Startup Employers by Forbes two years in a row, Fetch is building a people-first culture rooted in trust and accountability. How do we do it? By empowering employees to think big, challenge ideas, and find new ways to bring the fun to Fetch. So what are you waiting for? Apply to join our rocketship today!
Fetch is an equal employment opportunity employer.
The Role:

The product design team is responsible for the entirety of design within the Fetch app—from user experience design to creative direction, photography, and production. Our goal is to deliver a fun experience that our shoppers (and partners) love and can't live without.
We are seeking a new role of Photo Studio Producer to manage the planning and production of all in-app photography. While an integral part of the design team, you will also be a key partner with Account Managers and other internal departments ensuring we're able to deliver top-notch assets that are on brand for Fetch and our partner products.
This position requires you to be located in the Madison area and able to travel into the Madison office several times a week
Scope of Responsibilities:
Field, organize, and schedule all incoming product photography projects and ensure the studio team has information needed to deliver assets

Coordinate closely with Account Managers to gather necessary project information and prioritize shoots according to needs and deadlines

Acquire any resources needed to support upcoming shoots such as acquiring, coordinating, organizing, and packing product

Manage Fetch studio space, schedule, project tickets, and align with post-production processes - know the ins and outs of what's happening at all times

Seek out, negotiate, and execute contracts with freelance talent (stylists or models), vendors, and agencies, as needed

Contribute to developing and perfecting studio processes and efficiencies

Be the point person that fields general questions coming from both internal and external partners

Attend all major studio photoshoots and be present during most daily/routine photoshoots for on-set coordinating

Work with production artist in managing library of photo assets
We know we're both succeeding when:
Art Director, photographer and production design have a clear understanding of project objectives and what needs to be executed

Assets are delivered on-time with consistency, accuracy and efficiency

New photo studio is able to routinely juggle needs for product and take on any additional marketing photography needs

People know you as the resident expert on anything Fetch studio related; able to field general questions across the organization or outside agencies/partners

You're intimately familiar with the Fetch app; using it in your daily life

Understanding overall company goals and how the creative studio team works to support those goals
The ideal candidate:
Experience working in studio environments

Experience working in e-commerce or creative agency/teams

Helps coordinate product, prop and equipment storage

Background in visual content development, understanding of brand guidelines

Project management/coordinating experience

Team-player. Our secret sauce is our team dynamic; we don't have time for egos.

Expert collaborator. You are equally comfortable working side-by side with executive stakeholders, teammates, and technical colleagues as you are with your fellow creatives.

Always seeks efficiencies without sacrificing quality

Radically scrappy. You thrive in ambiguity and won't hesitate to get exactly what you need to keep moving ahead. You can

get stuff done!

Builds and nurtures relationships

Able to thrive in an environment where there is a lot autonomy

Ability to self-direct and lean on your own prioritization methods to get work done in a fast-paced startup environment

Strong time management and organizational skills

Able to travel when necessary

Can lift up to 30lbs
Nice to have:
Familiar with Jira, Photoshop, Salesforce, Slack

Previous experience with video or motion graphics projects
At Fetch, we'll give you the tools to feel healthy, happy and secure through:
Stock Options for everyone
401k Match: Dollar-for-dollar match up to 4%.
Benefits for humans and pets: We offer comprehensive medical, dental and vision plans for everyone including your pets.
Continuing Education: Fetch provides Ten Thousand per year in education reimbursement.
Employee Resource Groups: Take part in employee-led groups that are centered around fostering a diverse and inclusive workplace through events, dialogue and advocacy. The ERGs participate in our Inclusion Council with members of executive leadership.
Paid Time Off: On top of our flexible PTO, Fetch observes 9 paid holidays, including Juneteenth and Indigenous People's Day, as well as our year-end week-long break.
Robust Leave Policies: 18 weeks of paid parental leave for primary caregivers, 12 weeks for secondary caregivers, and a flexible return to work schedule.
Hybrid Work Environment: Collaborate with your team in one of our stunning offices in Madison, Birmingham, or Chicago. We'll ensure you are equally equipped with the hardware and software you need to get your job done in the comfort of your home.