Bilingual Support Specialist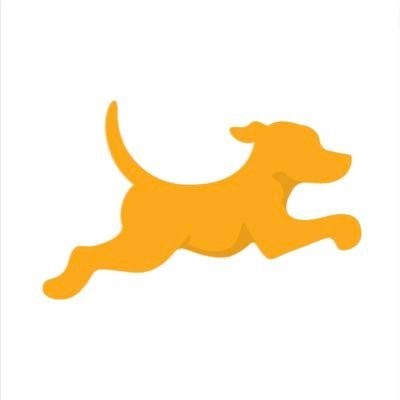 Fetch Rewards
Customer Service
Mexico City, Mexico
Posted on Friday, August 4, 2023
What we're building and why we're building it.
There's a reason Fetch is ranked top 10 in Shopping in the App Store. Every day, millions of people earn Fetch Points buying brands they love. From the grocery aisle to the drive-through, Fetch makes saving money fun. We're more than just a build-first tech unicorn. We're a revolutionary shopping platform where brands and consumers come together for a loyalty-driving, points-exploding, money-saving party.
Join a fast-growing, founder-led technology company that's still only in its early innings. Ranked one of America's Best Startup Employers by Forbes two years in a row, Fetch is building a people-first culture rooted in trust and accountability. How do we do it? By empowering employees to think big, challenge ideas, and find new ways to bring the fun to Fetch. So what are you waiting for? Apply to join our rocketship today!
Fetch is an equal employment opportunity employer.
The Role:
In the Bilingual Support Specialist role, you represent Fetch every day as the connection between our users and everyone working behind the scenes. While helping our users and ensuring they continue to use Fetch is your highest priority, we also need you to spot trends and help troubleshoot tricky technical issues. Your interactions will be largely through app based email, utilizing a variety of software tools to solve the issues our users experience. Fetch is growing insanely fast, and constantly adapting to new opportunities and challenges. Change is a constant. Your ability to stay up-to-date and on top of rapid-fire communication is critical. You will be joining a team that is largely remote, with stunning offices in Madison, Chicago, Birmingham and now Mexico City. We like to have fun, whether in person or over Zoom. You will be given all of the tools, training, and support required to succeed. Your desire to build something big, your quick mind, appetite for challenge, and drive to be the best professional version of yourself will set you apart from other candidates.
This position is full time and requires the Bilingual Support Specialist to work every Saturday and Sunday, on a 3:30 pm-12:00 am CST schedule in addition to three assigned weekdays.
Scope of Responsibilities:
Fluency in written English and Spanish
Answering user questions through written email format using pre-written responses.
Educating users on technical topics such as new features and product bugs.
Developing a deep understanding of the application and how it works.
Communicating with users in a way that addresses their concerns regardless of their technical background.
Ability to identify whether an issue is new or existing, and react accordingly.
Providing service that prioritizes user retention.
Achieving daily, weekly and monthly performance expectations consistent with team and department goals.
Maintaining up-to-date knowledge in a fast-paced environment by actively consuming support communications and resources.
Bring fun to Fetch by engaging with your colleagues and celebrating both individual and team accomplishments.
We know we're both succeeding when:
Users have their questions answered quickly, correctly, and congenially.
Individual and team performance goals are achieved.
You are excited to come to work every day and to tell people that you work at Fetch.
The ideal candidate:
Technically Proficient: Google is your best friend
Fast Learner: Rapid fire communication works for you
Adapts to Change: New things are your vibe
OK with Repetition: OK with Repetition
Self-Motivated: You bet on you, and win every time!
Seeks Feedback: Even Messi needs a coach
Maintains a Positive Attitude: Happiness is more than just an emoji
Professional and Accountable: Not everything can be solved with a meme
Maintains Focus: "I'm in the zone"
Service Minded: Does what is best for our users, even if it's difficult for us
Resourceful: You follow life hacks
Problem Solving: You know that clearing the cache and cookies is a good place to start
Team Mindset: Gaming is fun. Multi-player gaming is also fun
Bonus Points:
Extensive technical knowledge
Benefits:
Employees may be entitled to insurance of major medical costs, life insurance, total permanent disability and dental.