Director, Product GTM - Performance Ads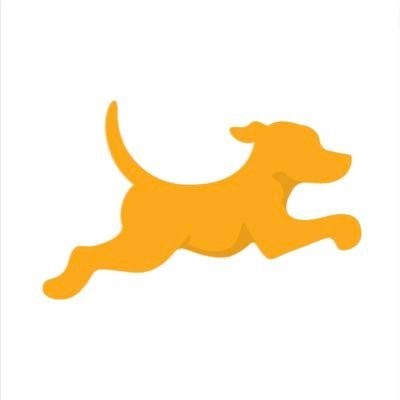 Fetch Rewards
Product
Chicago, IL, USA · New York, NY, USA
Posted on Tuesday, August 22, 2023
What we're building and why we're building it.
There's a reason Fetch is ranked top 10 in Shopping in the App Store. Every day, millions of people earn Fetch Points buying brands they love. From the grocery aisle to the drive-through, Fetch makes saving money fun. We're more than just a build-first tech unicorn. We're a revolutionary shopping platform where brands and consumers come together for a loyalty-driving, points-exploding, money-saving party.
Join a fast-growing, founder-led technology company that's still only in its early innings. Ranked one of America's Best Startup Employers by Forbes two years in a row, Fetch is building a people-first culture rooted in trust and accountability. How do we do it? By empowering employees to think big, challenge ideas, and find new ways to bring the fun to Fetch. So what are you waiting for? Apply to join our rocketship today!
Fetch is an equal employment opportunity employer.
The Role:
The Product GTM team is hiring a Director, Product GTM - Performance Ads responsible for driving the design, execution and overall commercialization of our performance ad products. This individual will be directly responsible for driving and shaping the commercialization of our core performance ad products - including offers, clubs, etc. This role will report into the Vice President of Product GTM.
Location:
Ideally, this person will be based near our workspaces in Boston, New York, Chicago, Madison (WI) or Birmingham (AL) but we are a remote flexible workplace.
Scope of Responsibilities:
The Director, Product GTM - Performance Ads partners with our product, engineering, sales and marketing leadership to develop, test, iterate and scale data-driven commercialization strategies that Fetch sales teams can activate against. This role works with senior and executive leaders across multiple teams to provide strategic direction (analyzing industry trends, mining Fetch data, building business plans, etc), drive operationalization (project manage against deadlines, guide pricing models, consult on sales collateral, etc.) and ensure fluent communication and support across executive and teams (sales training, office hours, etc.)
As Director, Product GTM - Performance Ads, you will:
Build data-driven and collaborative relationships with product, engineering and sales leadership to:

(a) shape product offerings (grounded in data and an understanding of the market and client needs), and
(b) develop product-level business plans and financial targets (to drive accountability). You will also work closely with Finance and Marketing teams to ensure their efforts are internally aligned.

Develop strategic plans and operations for performance ad products including,

(a) driving innovation and efficiency improvements within existing performance ad products (e.g. supporting verticalized performance ads positioning)
(b) developing a roadmap for future performance ad products (e.g. planning, resourcing needs, target and metric setting, etc.)
(c) own entire product-to-sales and sales-to-product feedback loop, which includes defining it and - where needed - creating it
(d) developing expertise in advertising measurement and leveraging cross-functional partners to solve Mixed Media Modeling (MMM) use cases

Lead or support ad hoc analysis (as needed) to enable analytically driven and strategic operating decisions

Including supporting sales collateral development and storytelling, as needed

Work cross-functionally, closely collaborating with senior executives and multiple teams across Fetch
Immerse yourself in Fetch performance ad products - quickly developing subject matter expertise and sales leadership
Be a thought leader in your specific domains
The ideal candidate:
Demonstrates ownership and "defeat the odds" mentality, regardless of initiative
Operates with intellectual curiosity and predisposition to solve problems with data
Demonstrates strong bias to action, with a desire to drive IMPACT
Comfortable in ambiguity and able to make sense of white-space problem areas
Will demonstrate an interest in driving revenue and prioritize effectively
Minimum Qualifications:
Bachelors Degree and/or MBA preferred
Prior work experience with analytical intensity as typically seen in, but not restricted to, functions like finance, business operations, etc. or industries like consulting, banking, etc.
Program Management and Operations experience working independently, managing multiple concurrent projects and driving initiatives in a cross-functional environment
Experience presenting business and technical content to peers, stakeholders, and general audiences
Problem-solving and analysis experience solving business problems (commercial, operational, organizational)
Advanced experience in using Excel spreadsheets and Google Sheets for running data analysis and building quantitative models for business decision-making, experience with pivot table-based reporting, using charts for visualization, and use of complex lookup and math functions
Experience with Salesforce functions and dashboards
Communication experience with story-telling and presentations utilizing tools such as PowerPoint and Google Slides
Strong written email communication skills to manage and operationalize large-scale projects across multiple teams and stakeholders
Experience building and managing relationships with cross-functional partners and stakeholders
Identification and execution of initiatives that create efficiency, remove obstacles, or create improved processes and approaches to business or client operations
Experience in SQL a plus but not required
Compensation:
At Fetch, we offer competitive compensation packages to the exceptional folks we hire. The OTE range for this position is $150,000-$230,000

. We also offer all employees equity in Fetch, so that everyone can benefit from Fetch's growth.
At Fetch, we'll give you the tools to feel healthy, happy and secure through:
Stock Options for everyone
401k Match:

Dollar-for-dollar match up to 4%.

Benefits for humans and pets:

We offer comprehensive medical, dental and vision plans for everyone including your pets.

Continuing Education:

Fetch provides ten thousand dollars annually in education reimbursement.

Employee Resource Groups:

Take part in employee-led groups that are centered around fostering a diverse and inclusive workplace through events, dialogue and advocacy. The ERGs participate in our Inclusion Council with members of executive leadership.

Paid Time Off:

On top of our flexible PTO, Fetch observes 9 paid holidays, including Juneteenth and Indigenous People's Day, as well as our year-end week-long break.

Robust Leave Policies:

18 weeks of paid parental leave for primary caregivers, 12 weeks for secondary caregivers, and a flexible return to work schedule.