Fraud Analyst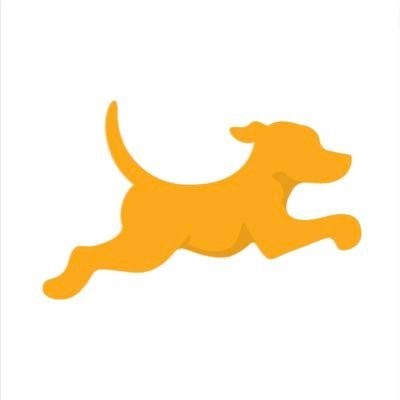 Fetch Rewards
IT, Accounting & Finance
Mexico City, Mexico
Posted on Thursday, August 31, 2023
What we're building and why we're building it.
There's a reason Fetch is ranked top 10 in Shopping in the App Store. Every day, millions of people earn Fetch Points buying brands they love. From the grocery aisle to the drive-through, Fetch makes saving money fun. We're more than just a build-first tech unicorn. We're a revolutionary shopping platform where brands and consumers come together for a loyalty-driving, points-exploding, money-saving party.
Join a fast-growing, founder-led technology company that's still only in its early innings. Ranked one of America's Best Startup Employers by Forbes two years in a row, Fetch is building a people-first culture rooted in trust and accountability. How do we do it? By empowering employees to think big, challenge ideas, and find new ways to bring the fun to Fetch. So what are you waiting for? Apply to join our rocketship today!
Fetch is an equal employment opportunity employer.
The Role:
In the Fraud Analyst role, you are a critical part of the user experience by ensuring that good, honest users get their points accurately and without interruption, while people who are trying to cheat the system are prevented from doing so. In this role you will help review data and behavior for suspicious activity and action when fraudulent activity is identified per our company terms of service and team guidelines.
This position is full time and requires the Fraud Analyst to work every Saturday and Sunday, on a 9am-6pm CST schedule in addition to three assigned weekdays.
Scope of Responsibilities:
Fluency in written and spoken English
Daily review of user accounts and actions based on suspected fraudulent activity, follow established processes to mitigate revenue loss and prevent future fraud
Identify activity, behavior, and data that is indicative of fraudulent behavior based on manual review and data analysis
Suggest new methods to catch fraud activity early or improve existing processes
Work with support and users to ensure a seamless experience, escalate wide-spread issues or trends for immediate response
Achieving daily, weekly and monthly performance expectations consistent with team and department goals
Maintaining up-to-date knowledge in a fast-paced environment by actively consuming support communications and resources
Bring fun to Fetch by engaging with your colleagues and celebrating both individual and team accomplishments
The ideal candidate:
Technically Proficient: Google is your best friend
Fast Learner: Rapid fire communication works for you
Adapts to Change: New things are your vibe
OK with Repetition: OK with Repetition
Self-Motivated: You bet on you, and win every time!
Quantitative and Qualitative Goal Setter: Working fast to meet quotas without sacrificing quality and accuracy
Seeks Feedback: Even Messi needs a coach
Maintains a Positive Attitude: Happiness is more than just an emoji
Professional and Accountable: Not everything can be solved with a meme
Maintains Focus: "I'm in the zone"
Service Minded: Does what is best for our users, even if it's difficult for us
Resourceful: You follow life hacks
Problem Solving: You know that clearing the cache and cookies is a good place to start
Team Mindset: Gaming is fun. Multi-player gaming is also fun