Software Development Engineer in Test (SDET)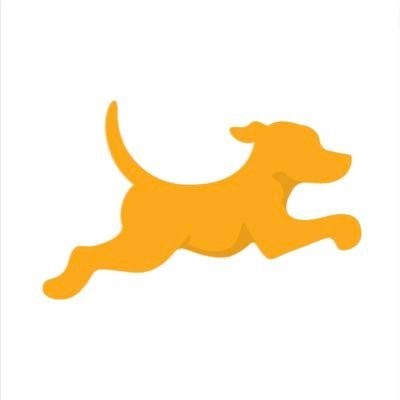 Fetch Rewards
Software Engineering
Madison, WI, USA
Posted on Saturday, October 7, 2023
What we're building and why we're building it.
There's a reason Fetch is ranked top 10 in Shopping in the App Store. Every day, millions of people earn Fetch Points buying brands they love. From the grocery aisle to the drive-through, Fetch makes saving money fun. We're more than just a build-first tech unicorn. We're a revolutionary shopping platform where brands and consumers come together for a loyalty-driving, points-exploding, money-saving party.
Join a fast-growing, founder-led technology company that's still only in its early innings. Ranked one of America's Best Startup Employers by Forbes two years in a row, Fetch is building a people-first culture rooted in trust and accountability. How do we do it? By empowering employees to think big, challenge ideas, and find new ways to bring the fun to Fetch. So what are you waiting for? Apply to join our rocketship today!
Fetch is an equal employment opportunity employer.
Position Overview:
As a Software Development Engineer in Test (SDET), you are a pivotal member of our Quality Assurance team, dedicated to ensuring the delivery of high-quality software. Your role centers around strong coding skills, flexibility, and a commitment to achieving team and company goals, with a focus on "Shift Left" testing principles.
Key Responsibilities:
Test Automation Mastery: Utilize your coding and automation expertise to design, develop, and maintain robust test automation frameworks, harnesses, and scripts for diverse software applications.
Technical Collaboration: Collaborate closely with Product and Engineering teams to gain in-depth insights into technical and domain aspects. Apply this knowledge to create effective test strategies.
Code and Test Review: Actively participate in code and test case reviews, providing constructive feedback to enhance code quality and test coverage. Advocate for testability and quality throughout the development lifecycle.
Tool and Process Optimization: Continuously research, implement, and enhance testing tools and processes, emphasizing automation. Identify and implement opportunities to improve testing efficiency and flexibility.
Mentorship and Flexibility: Be a flexible and adaptive mentor to software engineers in test (SET) and Quality Assurance Engineers (QAE). Share your expertise and adapt to different learning styles to foster professional growth.
Comprehensive Test Strategy: Analyze project requirements to craft comprehensive test strategies, plans, and test cases. Lead the entire testing process, including planning, execution, and reporting.
Achieving Team and Company Goals: Align your efforts with the team and company's goals, adapting your approach as needed to ensure successful project outcomes.
Quality Leadership: Assume a leadership role within the engineering team, championing quality practices and promoting a "Shift Left" testing mindset to catch issues earlier in the development cycle.
Agile Quality Practices: Contribute to the definition and implementation of agile quality practices, ensuring that quality assurance aligns with agile development methodologies while maintaining flexibility.
Performance Testing: Collaborate on the development of performance testing strategies to identify and address system performance bottlenecks, ensuring an optimal user experience.
Test Data Management: Contribute to defining test data management strategies that encompass microservices, simplifying and streamlining the testing process.
Qualifications:
Proven experience in an SDET or similar role, with a strong emphasis on test automation.
Strong coding skills and proficiency in various programming languages.
Strong problem-solving and analytical skills.
Excellent communication and collaboration abilities.
An adaptable and flexible approach to achieving team and company goals.
In-depth understanding of agile development methodologies.
Join our team as a Software Development Engineer in Test (SDET), and leverage your strong coding skills, flexibility, and commitment to achieving our team and company goals. Your ability to adapt and drive quality throughout the development process will be instrumental in achieving our objectives.